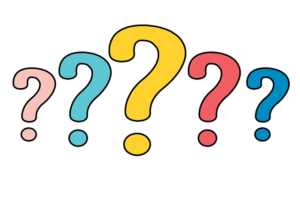 You may already know what kind of healthcare you would like to receive when you reach the later years of your life. But, to ensure that your future healthcare wishes are followed, one of the most important steps you can take is to name someone you know as your "healthcare proxy." This person will speak for you if you are unable to communicate and will make sure your medical providers know your preferences.
This crucial role shouldn't be entrusted to just anyone, so it's wise to make a careful decision. After all, your oldest child or nearest relative may not be the best person for the task, even if that person seems like a logical choice. Write down the names of several people you are considering for your healthcare proxy and then ask these 5 questions about each of them:
1. Does she understand my healthcare wishes?
A recent study at Yale University showed that only about 20% of the healthcare surrogates they interviewed accurately understood the wishes of the patient they represented. To speak on your behalf your proxy must have a very clear grasp of your preferences. Pick someone who not only comprehends what you have chosen, but who also recognizes why you have made your choices.
2. Does he agree with my wishes?
Ideally your proxy should be in agreement with your decisions and have no concerns about them in order to advocate for you. Some people may be able to support your wishes even if they don't agree with them, but you need to be certain that your feelings will take priority in any situation that may arise.
3. Will this person be available to speak for me in an emergency?
Your healthcare proxy may need to travel to the hospital on short notice at inconvenient times to speak on your behalf. The person you choose for this role should be someone who is flexible and cares enough to go out of the way for you.
4. Is he or she emotionally strong enough to make a decision in a crisis situation?
The person you choose may have to make difficult decisions for you on the spur of the moment. Make sure your proxy will not allow their own grief feelings to interfere with acting on your behalf. They may also have to stand up for you if family members and medical professionals disagree with your choices so choose someone who can handle those challenging situations.
5. Do you trust this person?
Your own "gut feeling" is important to assess when you consider your choice for healthcare proxy. Make sure you trust this person completely since you may be putting your own future in his or her hands. If something doesn't "feel" right to you about this person, spend some time thinking of someone else who is a better fit.
No matter who you end up choosing to be your healthcare proxy, that person needs to understand the requirements of this important role. Schedule time for a long conversation and bring along your wishes in writing. Be prepared to answer any questions that arise and suggest a follow-up discussion if needed. You might want to download and print this helpful handout: Guidelines for a Healthcare Proxy.
Your next steps are to put your wishes and the name of your healthcare proxy into writing by completing the appropriate advance directive (or living will) forms for your state of residence. Then share them with your family, friends, clergy and healthcare providers. Congratulations on taking the time now to protect your future wellbeing and increase your peace of mind.
About the Author:
Dr. Karen Wyatt is a hospice and family physician who writes extensively on spirituality and medicine, especially at the end-of-life. She is the host of End-of-Life University Interview Series and author of "The Tao of Death" and the award-winning book "What Really Matters: 7 Lessons for Living from the Stories of the Dying" Connect with her at karenwyattmd.com, on Facebook at fb.com/KarenWyattMD and on Twitter @spiritualmd