Transformational Teaching with
Dr. Karen Wyatt – "Spiritual MD"
Dr. Karen Wyatt is a family practice physician who spent most of her 25-year career in medicine caring for patients in challenging settings such as nursing homes, hospices, free clinics and homeless shelters. Her work with patients who were facing the end of life inspired her to write the book "7 Lessons for Living from the Dying," which describes the spiritual lessons she learned from her hospice patients.
Dr. Wyatt also hosts a podcast entitled End-of-Life University, which features interviews and conversations about all aspects of the end-of-life. She has won numerous awards for her volunteer service including the Spirit of the American Woman Award and being named one of Utah's 100 Notable Women. She has been featured in USA Today, Publisher's Weekly, Huffington Post, Shift Magazine, Light of Consciousness Journal, the Denver Post and numerous medical journals.
Dr. Wyatt teaches that in order to live life fully we must each overcome our fear of death and embrace the difficulties that life brings us. She is an inspired teacher and keynote speaker who truly embodies the message she brings to the world.
Check out Dr. Wyatt's online courses: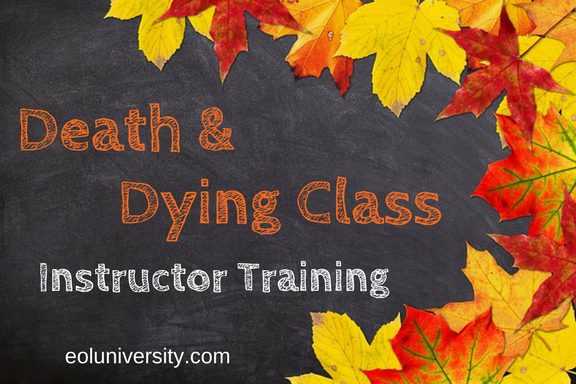 If you have been inspired by your experiences related to dying, death and grief and you want to share what you have learned with other people, consider teaching a class for your community.

Death educators are needed for the general public to help people learn about advance directives, hospice and palliative care, end-of-life doula care, support for caregivers, funeral and burial options, grief, and more. This course will show you how to put together a successful class and help you work through the "nuts and bolts" of planning, structuring, scheduling and promoting your class.
Click here to learn more about the training.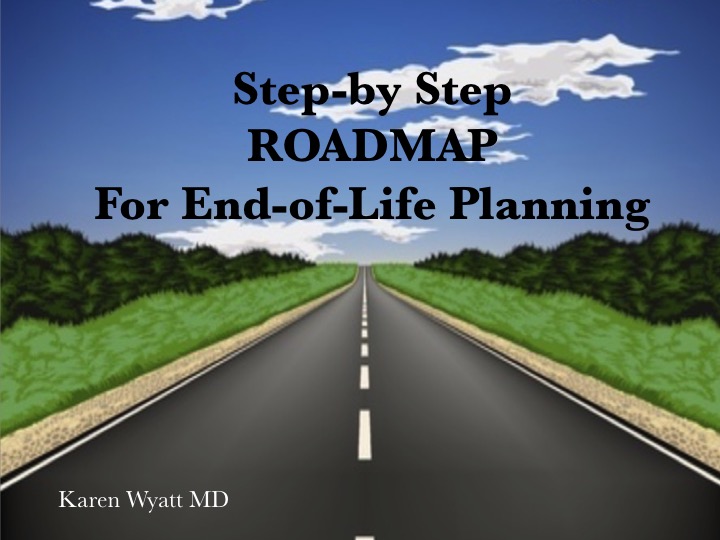 The Step-by-Step Roadmap Course walks you through everything you need to know and consider before you make decisions about your end-of-life plans. Through the exercises included in the course you will clarify your own values and goals for later life and find it easier to make decisions for the future.
Click here to learn more about the Roadmap Course.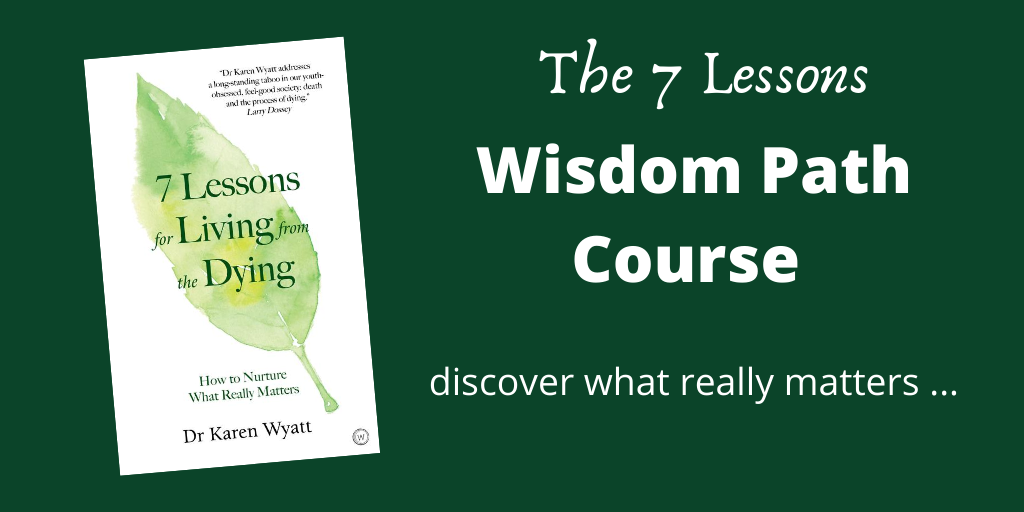 The 7 Lessons Wisdom Path
Take your spiritual practice to the next level in this profound personal learning course.
In this course Dr. Wyatt will lead you on a journey through the 7 Lessons from the book 7 Lessons for Living from the Dying and show you how to apply them to your day-to-day life. Through a series of self-paced weekly audio recordings, journaling activities and practices, you will experience the wisdom of each lesson, such as Forgiveness and Surrender, from a new perspective.
Change your life and deepen your spiritual practice with this transformational course.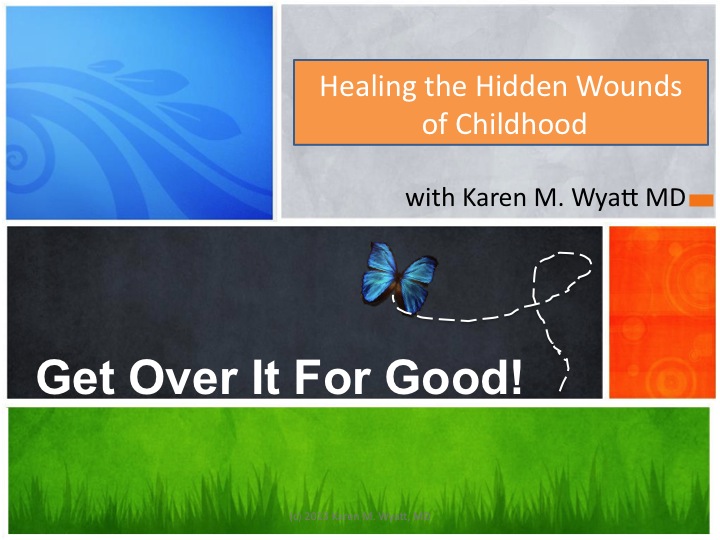 Heal Your Childhood Wounds and 
Get Over It For Good!
This 6-Module Audio Course combines Dr. Wyatt's knowledge of:
Childhood Development
Brain Neuroscience
Psychology
Contemplative Spirituality
to provide you with a plan for healing the hidden wounds of childhood that may be sabotaging your relationships, your spiritual growth and your ability to remain in the present moment.