"Now more than ever … this is the book the world needs to help us rise
above global crisis."
– Carew Papritz, Award-Winning Author of The Legacy Letters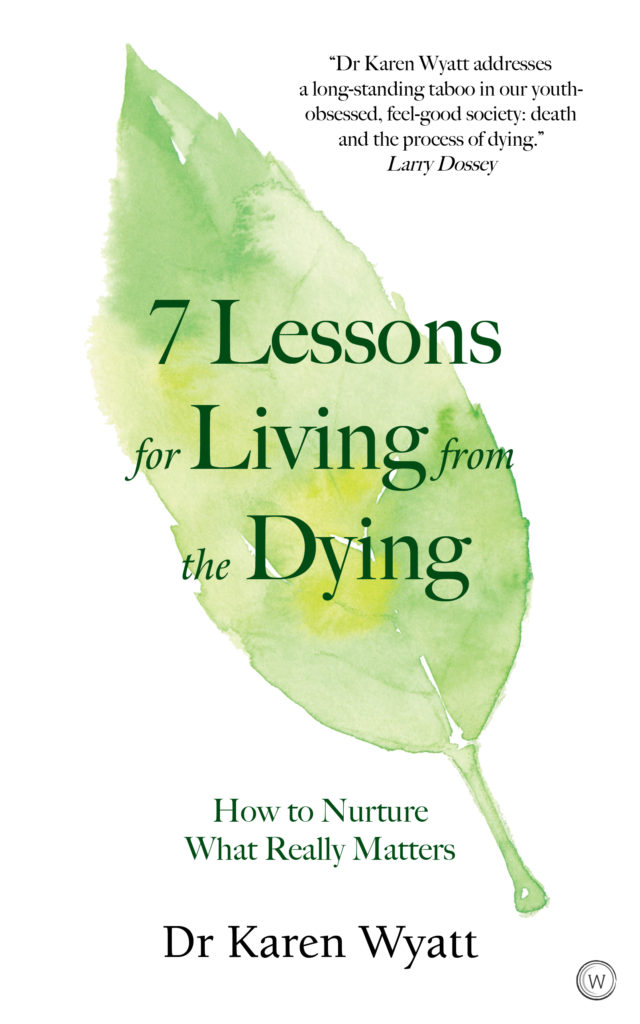 As we face an unprecedented global pandemic and devastating climate change this book of wisdom from a hospice physician can teach us how to navigate the challenges before us:
Coping with loss and grief
Facing our mortality
Finding love and joy in the midst of sorrow
Transforming fear into spiritual growth

Read this book to gain the tools you need for living fully in difficult times.
The TAO of Death:
The Secret to a Rich & Meaningful Life
The Tao of Death is an adaptation of the Tao Te Ching, which was written by the ancient Chinese philosopher Lao Tzu more than 2000 years ago and has been called "the wisest book ever written." Lao-Tzu's verses are still relevant today and have inspired many spiritual seekers and teachers, including Dr. Wyatt who has used the Tao Te Ching in her own spiritual practice.
She wrote The Tao of Death, to focus specifically on the wisdom and spirituality of the dying process, which has long been ignored in Western society. From understanding death as a normal process in the cycle of life, to learning how to live fully and fearlessly, to recognizing the cosmic role of life and death, this important book is for anyone who wants less fear and more joy, love, and meaning in life. 
Each verse is filled with simple yet profound wisdom that can inspire deep contemplation and lead to new awareness about death and dying. By reading one verse a day you will gradually reduce your own fear of death as you become comfortable with the impermanence of life.
"This little book could change everything in your life! Indeed, it is my hope that ultimately our entire society will be transformed by the contemplation of death."
Get The Tao of Death now and begin the journey to greater joy!